Animal Studies
---
Animal Portraiture

In the summer of 2010 I had the wonderful opportunity to intern at Old Dominion University in Norfolk, VA, where a wonderful group of people taught me how to silkscreen. My affinity for portraiture, and love of animals seemed to make a great subject in which to learn this new medium. These images are the
explorative
study I went through to make my first screen prints.
---
Alphabet Series

While staying at my friends house a few years ago, I carved a linoleum block image of a horse for my sister-in-laws birthday. The horse was a simple study to me, but it was regarded as one of my better works and all my peers pushed me to do more. This alphabet is the product of my weak will in succumbing to peer pressure. It is also one of my favorite bodies of work.
Powered by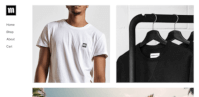 Create your own unique website with customizable templates.